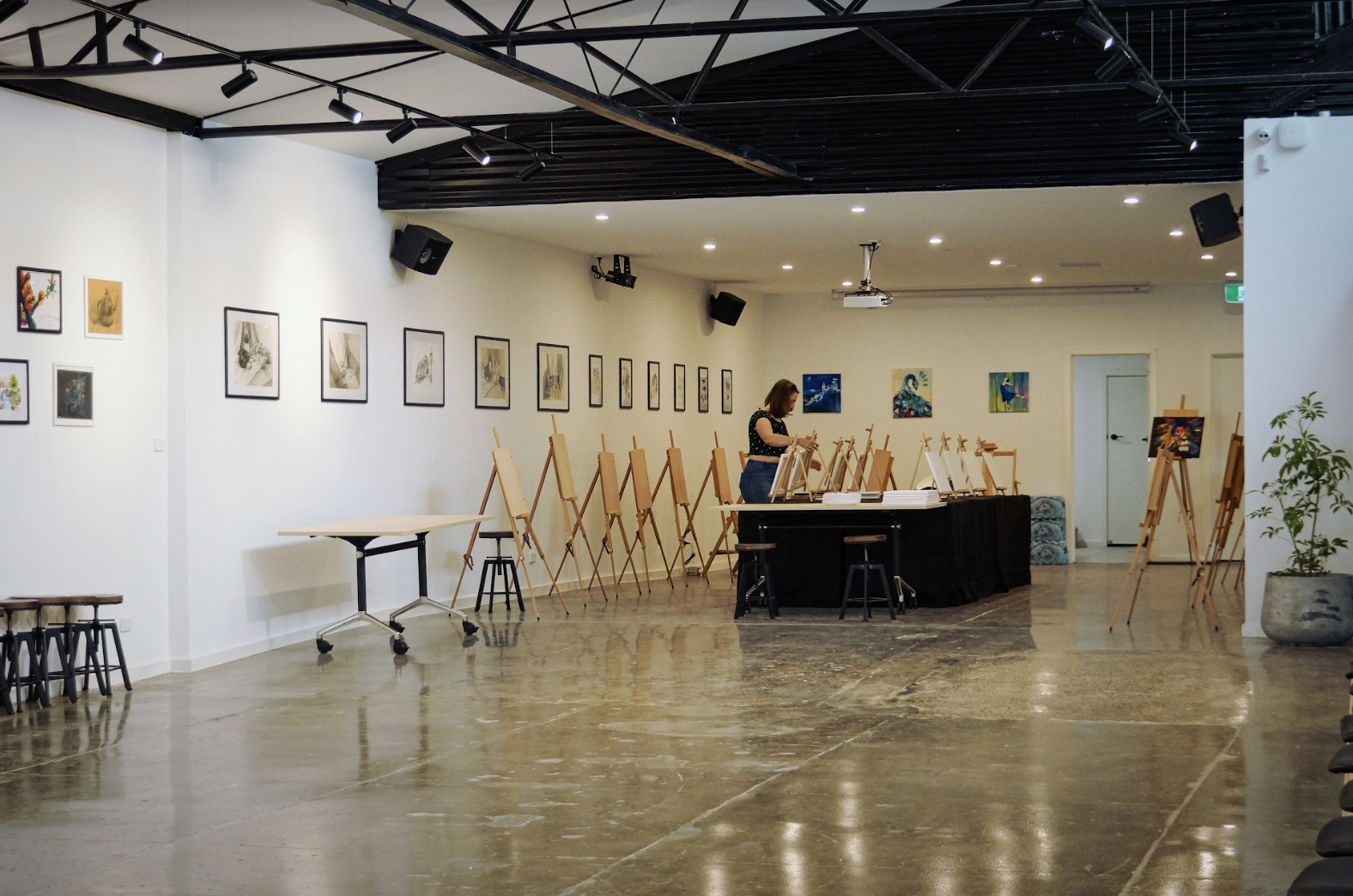 SPACE HIRE
If you want your guests to remember your function for all the right reasons, consider 345 Art Creative.
345 Art Creative is an innovative combination of art gallery and function venue, housed in a striking converted warehouse in accessible Mont Albert. Your function will take place in a spacious modern setting, surrounded by outstanding contemporary Australian art.
Our chic industrial art space is located in the heart of Mont Albert, surrounded by the lush greenery of Surrey Hills and Camberwell. This unique facility is a former steel workshop and was designed with a modern warehouse aesthetic.
Situated amongst the lush greenery and community centre of Mont Albert, this industrial venue retains its original concrete floors and steel beams while incorporating an art gallery and details that add warmth and functionality to the space.
In-house amenities include access to our fully functioning café, wireless internet, a projector, easels, and audio equipment.
This versatile space is an excellent choice for birthday parties, Melbourne film/photo shoots, art shows/exhibitions, film screenings, meetings/seminars, bar/bat mitzvahs, cocktail parties, product launches, pop-up/retail events, fundraisers, fashion shows, trunk shows, wine tastings, or whatever your creative heart desires.
Click HERE to View all details and information about venue hire
345 Art Creative – Space Hire
345 Mont Albert Rd, Mont Albert
E-mail: bookings@345ac.com.au
Phone: 03-9899-7735